DECCAN CHRONICLE. |
U SUDHAKAR REDDY
Published Nov 2, 2016, 6:48 am IST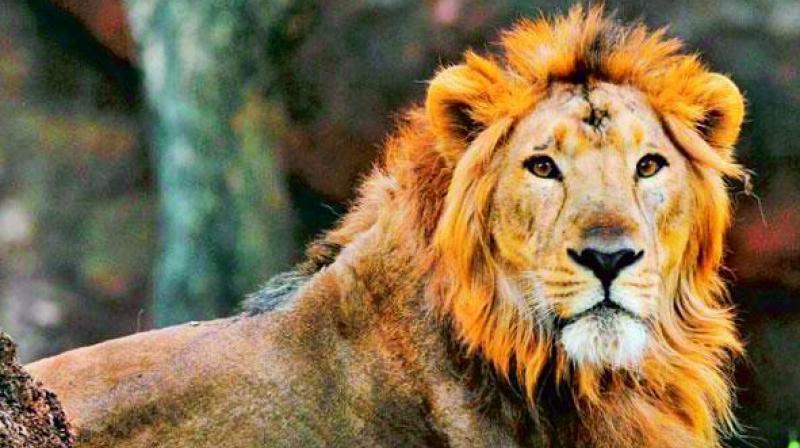 Updated
Nov 2, 2016, 7:01 am IST
Data will help experts preserve, protect animals.
Hyderabad:
Genetic scientists working at the Centre for Cellular and Molecular Biology's Laboratory for Conservation of Endangered Species have decoded the complete mitochondrial genome sequence of the Asiatic Lion and Indian Clouded Leopard. They published their research in 'Taylor and Francis Online Journal'. The purpose of genome sequencing is to help conservation of the dwindling species and to know more about how they evolved. For example, it will help to find out why the Asiatic Lion (Panthera leo persica) differs from other big cats, and its propensity to live in a pride. The complete mitochondrial genome sequencing of the Asiatic Lion was done by Dr Ajay Guar, Wajeeda Tabasum, Sreenivas Ara, Niraj Rai, and Kumarasamy Thangaraj.
The Asiatic Lion is classified as a member the Pantherinae sub family that includes six big cats - tiger, lion, jaguar, leopard, snow leopard and clouded leopard. "Asiatic lions are the top carnivores and possess a prominent position atop the food chain in their only remaining natural habitat, in the Gir Forest of Gujarat in India, thus the reduction in their population size would lead to an ecological imbalance. The blood sample used for DNA extraction and analysis was from a male Asiatic lion named Siddharath with the Nehru Zoological Park in Hyderabad. In this study, the complete mitochondrial genome of the Asiatic Lion was sequenced and characterised," the researchers wrote.
Dr Ajay Gaur Wajeeda Tabasum, Ara Sreenivas, Kesav Kumar Bheemavarapu, and Tirupathi Rao Golla worked on the genome sequencing of the Indian Clouded Leopard. Dr Ajay Gaur said, "The overall estimated population of the Clouded Leopard is less than 10,000 mature individuals in the wild with a declining quality of habitat and exploitation. The blood sample used for DNA extraction and analysis was collected from a female Clouded Leopard named Rehana from Sepahijala Zoological Park in Agartala."
http://www.deccanchronicle.com/science/science/021116/lion-leopard-genes-decoded.html