These animals are mostly spotted in India and you shouldn't miss a chance to see them.
| Published: November 29, 2016 10:16 PM IST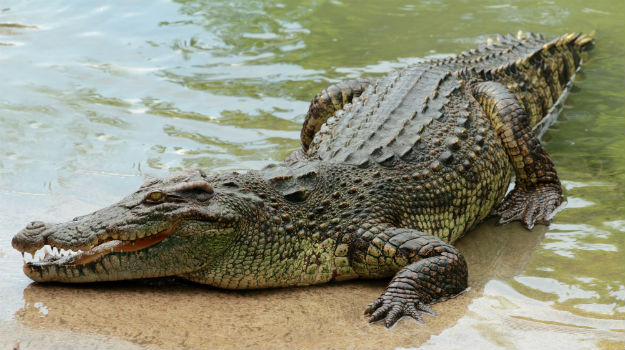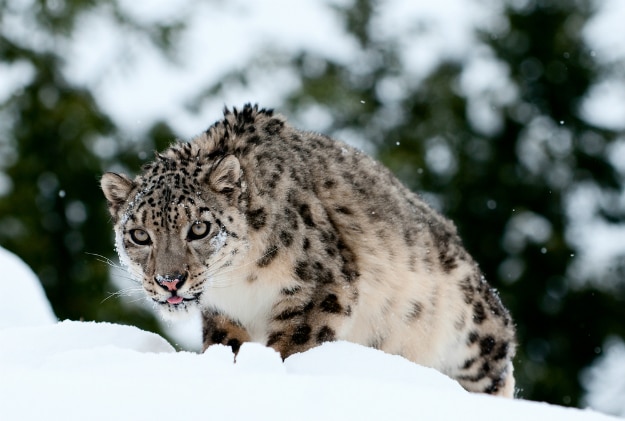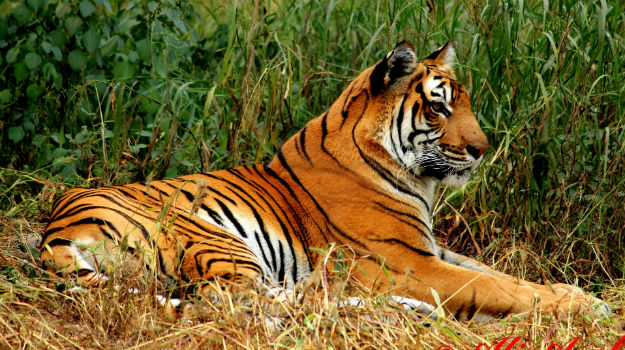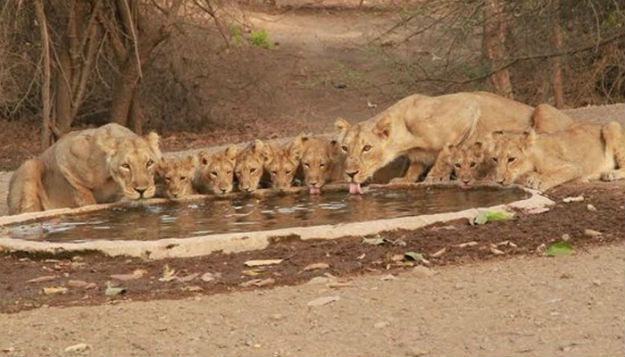 Wildlife enthusiasts love going to different national parks and sanctuaries to spot their favorite animals. India's rich flora and fauna is reason enough to travel to the country or if you are already here, visit different parks as each one has its own attraction that is rarely found in others. So if you are a wildlife lover, here's a list of animals that are mostly found in India and rarely in other parts of the world making you want to take a trip for spotting them.
ALSO SEE 10 best national parks in India
Asiatic Lion
Listed as an endangered species by the International Union for Conservation of Nature (IUCN), the Asiatic Lion is limited in number and found only in Gujarat's Gir Forest. It is one of the five big cat species found in India and as of 2015, its population was 523 including male, female and cubs. These lions hunt in groups rather than venturing solo and the most striking feature that distinguishes it from the rest is a longitudinal fold of skin running along its belly. Since Gir is their only habitat, the area was declared a sanctuary in 1965 for their conservation and protection.
Golden Jackal
Golden jackal is easy to spot across India, more so in Rajasthan and Kolkata. Its built is slender with a pointed muzzle and short tail. Golden jackal is similar in looks to a grey wolf and is found in several parts of India as well Asia. They often adapt to their surroundings and are able to survive in extreme conditions as well. It mostly feeds on rodents, fruits and can survive without water also. To spot a golden jackal, you can visit Tollygunge Club or Keoladeo National Park.
ALSO SEE 10 endangered animals in India you should see
Tiger
Being our national animal, it is only fitting that you spot one on Indian soil. There are several sanctuaries and national parks in India that are known for their tiger population. Some of them are Kanha National Park in Madhya Pradesh and Tadoba National Park in Maharashtra. The tiger is known for its natural beauty and India is also home to the royal Bengal tiger which is white in color. Only once you spot one on a jungle safari will you know the true beauty and fear of a tiger.
ALSO SEE 10 best places to spot tigers in India
Stripe-necked mongoose
Found in southern India, stripe-necked mongoose is a small predator that looks harmless but preys on rodents, frogs, crabs and reptiles. It can be distinguished by a black stripe running around its neck giving it the name. You will mostly find them in forested areas or near swamps and rice fields. There are two subspecies of this animal with one having a reddish tint around its fur. To spot them, visit Bandipur National Park in Karnataka.
Snow Leopard
Another endangered species by the IUCN, there are about 4000-8000 snow leopards in the world as per 2016 records. The big cat is an elusive one and extremely difficult to spot as it is mostly found in alpine regions at an altitude of over 3,000m above sea level. They also are white in color with black spots and blend in well with their natural surroundings. They can be found in the Himalayan region in India. You can try your luck spotting it in Ladakh at the Hemis National Park.
ALSO SEE A group of skiers spotted a snow leopard in Gulmarg, watch
Hyena
They may look petite but hyenas are known to scare off even lions. They hunt in a pack and primarily catch their prey with their teeth rather than their claws. Hyenas are nocturnal creatures and you will find them hunting at night or sometimes in the early hours of the day. They eat very quickly and then store food. Little Rann of Kutch in Gujarat is one place to spot hyena and so is Velavadar National Park.
Marsh Crocodile
Found at various spots in the Indian subcontinent, this crocodile is also called mugger crocodile or simply mugger in many regions. It is a medium-sized croc and is mostly found in freshwater lakes, ponds, marshes, swamps and rivers. They attack their prey by pouncing on them when they get a chance as they come to drink water. Because of their dark color, they can camouflage well with the murky water. Marsh crocodiles are found in different parts of India but you can spot them easily in the Chambal River or at Ranganathittu Bird Sanctuary in Karnataka.
Jungle Cat
A medium-sized cat found in the Indian subcontinent, jungle cat is also called reed or swamp cat and is usually sandy, reddish-brown in color. They prefer remaining in a solitary environment and mostly come out to mingle during the mating season. Jungle cats are bigger than the usual cats and are known to hunt throughout the day. They live in burrows, grassland thickets and holes and avoid roaming in open areas. These creatures feed on rodents, insects, reptiles, small mammals and birds. In India you can spot them in Kanha National Park in Madhya Pradesh.
Leopard
The spotted predator is found in several places in India, sometimes even in urban areas causing much havoc and manic to city dwellers. Leopard, one of the most beautiful big cats is a natural predator and loves to chase and attack its prey over long distances. Because the leopard population is on a decline, it is under the vulnerable red list of UCIN currently. This is also because they are illegally hunted, sold and killed. If you want to spot one in India, visit Kabini Forest Reserve.
Have interesting travel photos you'd like to share with us? Send photos from your travels to travel@corp.india.com, don't forget to mention where you've shot the picture and get a chance to be featured on our website! So what are you waiting for? Hurry!
Have something to add to this story? Post your comments in the discussion board below; we will be thrilled to hear from you!
Published: November 29, 2016 10:16 PM IST | Updated: November 29, 2016 10:16 PM IST
http://www.india.com/travel/articles/9-animals-in-india-every-wildlife-lover-must-see/