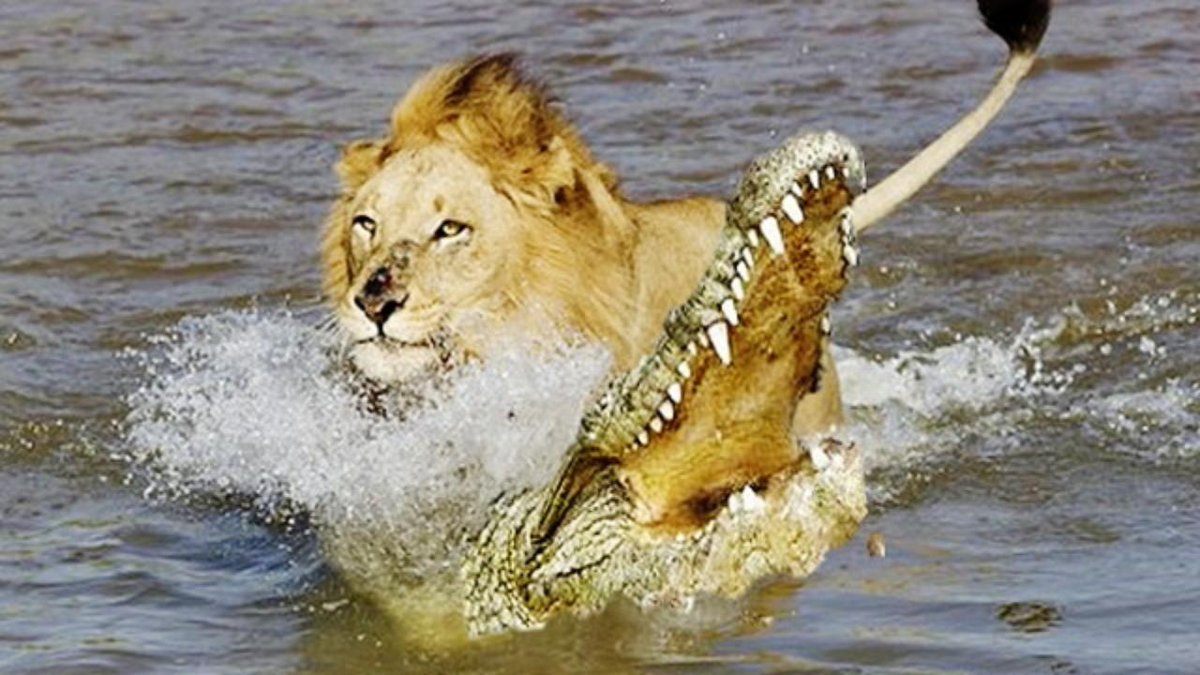 Junagadh
Two crocodiles attacked a lion and killed it in forest area of Dhari in Gir jungle of Gujarat.
The incident happened in Gir-East Hadala range near Dhudjinjva Nes. About three days back a lion living in this area reached Khodiar Ghuna to drink water. The water body has about 15-20 big size crocodiles due to which the Forest department has prohibited people to approach the water body.
A lion when reached Khodiyar Dhuna to drink water was attacked by 15-ft long crocodiles. One crocodile gripped a lion on frontal side which the other took its hold from the back side. After unsuccessful attempts to escape from grip, a lion was dead.
A local cattle rearer when saw a dead body of lion informed forest staff. Postmortem was conducted on the spot. 15 signs of crocodile teeth were found on lion's dead body.

– DeshGujarat
http://deshgujarat.com/2016/05/06/a-unique-incident-of-lions-death-in-gir-jungle/