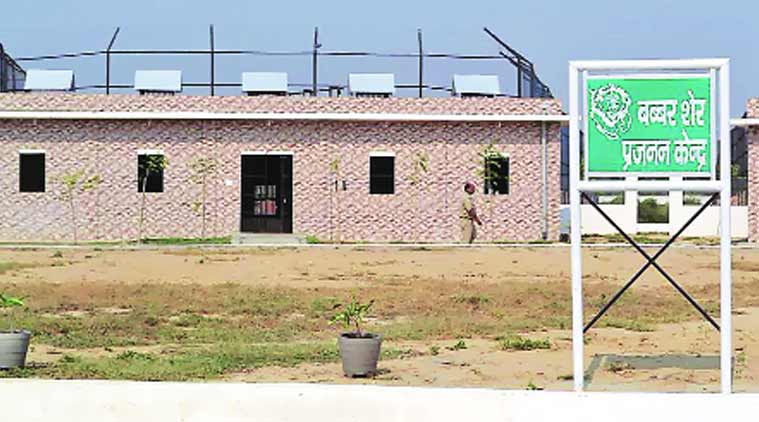 The next day, Singh left the Lion Safari and refused to return.
T - See more at: http://indianexpress.com/article/cities/lucknow/lion-safari-head-who-thrashed-staff-for-leaking-news-shunted/#sthash.5HCaEeca.dpufBy: Express News Service | Lucknow |
Published:August 8, 2015 1:54 am
The Uttar Pradesh government has transferred Etawah Lion Safari director K K Singh, replacing him with Anil Patel, who was posted as divisional forest officer, Chambal Range.
Singh's transfer comes following an attempt to murder case was lodged against him after he allegedly assaulted an employee "for leaking the news" of the death of four cubs that were born at the Lion Safari, which is dream project of ruling Samajwadi Party's chief Mulayam Singh Yadav.
"I have been transferred and attached to Lucknow Forest Headquarters and no specific work has been given to me," Singh told
The Indian Express
.
Soon after the four cubs died at the Lion Safari in a week in July (total six, including two adult lions in nine months), the campus was placed out of bound for the media and others. Chief Wildlife Warden Rupaq De who was sent there to find out the reason leading to deaths is still camping at Lion Safari.
On July 26, the employees at Lion Safari staged demonstration against K K Singh for allegedly assaulting one Rishi Yadav after accusing him of leaking reports to the media. The employees locked the main gate and refused to join duty. The situation was brought under control after police reached the spot and lodged lodging a report against Singh on charges of assault and attempt to murder. No arrest has been made in the case so far.
The next day, Singh left the Lion Safari and refused to return.
Meanwhile, asked about the police case lodged against him, Singh claimed that he is unaware about any such development.
After assuming power, Chief Minister Akhilesh Yadav had put the Lion Safari, his father's pet project, on top priority. Four pair of Asiatic lions were brought to the centre between April and September 2014 for breeding but one of the females died in October followed by a male on November 16. On July 18 this year, two cubs died soon within 24 hours of their birth, followed by another two of three that were born four days later.
http://indianexpress.com/article/cities/lucknow/lion-safari-head-who-thrashed-staff-for-leaking-news-shunted/