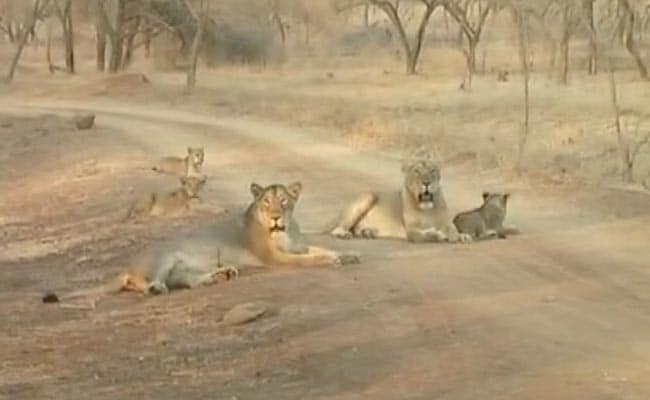 Ahmedabad: Is the Gir lion overflowing the borders of Gir? Are their numbers so high? These are the two vital questions wildlife experts hope to answer in a lion census that got underway this weekend.A spate of man-animal conflicts in recent years points in that direction, which is good news for the Asiatic lions but calls for better management by wildlife authorities.
But for now, the challenge before the experts is to establish it. To this end, they are depending on state-of the-art equipment.
"We want this to be a perfect exercise hence the technology -- GIS, GPS, camera traps, digital cameras, zeroing in on their groupings, their sizes, structure, composition, with the use of technology," said Dr Sandeep Kumar, DCF, Wildlife, Gir sanctuaryEnumerators will carry out what they call a total block counting method, which is based on direct sighting. Indirect evidence, such as pugmarks, will not be considered.
The Gir covers an area of 22,000 sq km - almost double the area covered in 2010, when the lion population was pegged at 411. Each of the 2200 enumerators will be handling around 1000 km each.
The count will cover eight districts of the Saurashtra region, apart from the 1,400 sq km area of Gir sanctuary. Besides, 625 points for sighting lions have been identified through a nine-month research.
"The moment a lion is spotted through satellite view, his location will be recorded through the Global Positioning System," said an enumerator, Prachi.
"A lion will be photographed and its unique identification marks - scars on face, shape of ears, belly folds will be recorded,'' Dr Kumar added.
Story First Published: May 05, 2015 01:30 IST